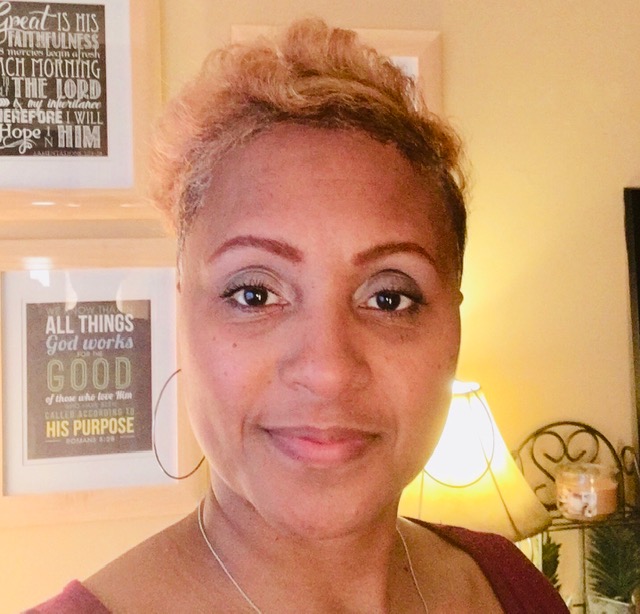 Michelle Smith-Lewis
Secretary
Michelle is the Founder and Managing Director of Faith Freedom Life. The world of incarceration is big, overwhelming and is a process. Michelle was thrust into it unexpectantly and is learning day by day. Her goal is to share experiences and information to make this process a bit easier for families of the incarcerated. She is a supporter, encourager, comforter, advisor and giver to people in times of crisis and is dedicated to serving families in need of hope and committed to seeing families healed and restored during and after the incarceration of a loved one. She is a wife, mother and "Mimi" to 3 beautiful granddaughters. She has over 25 years experience in the legal field and currently works as a Sr. Legal Executive Assistant and is an Ohio State Bar Association Certified Paralegal. She dreams of traveling to different countries, loves beaches, music and art.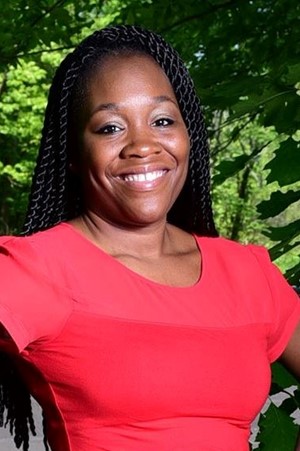 Delisha Murray
Delisha Murray is a native of Detroit, MI but moved to Cleveland, OH at a very young age. In 2011, Delisha relocated to Cincinnati, OH to advance her professional career in the banking industry. Delisha currently works at Fifth Third Bank as its Vice President & Corporate Social Responsibility Manager overseeing and leading programs to advance its corporate citizenship efforts. 
In addition to working at Fifth Third, Delisha is a certified life coach who loves helping individuals realize their God given purpose. Delisha loves to be involved in the community and cherishes opporutnities to mentor women and young ladies. Delisha believes that her life is not her own and thrives on giving back. Delisha and her wonderful husband Charles have three beautiful children, Caylen, Cayla, and Caiyah.
Delish believes that the core of her success has been in large part due to her family – starting with her dad and mom who nurtured her ambition, her husband, children, siblings, and mother-in-law, Delisha enjoys spending time with her family, reading, writing poetry and living in purpose everyday.
Delisha has doctoral coursework from the University of Phoenix. She obtained a Master of Art in public administration from Cleveland State University and a Bachelor of Art in Spanish from Kent State University.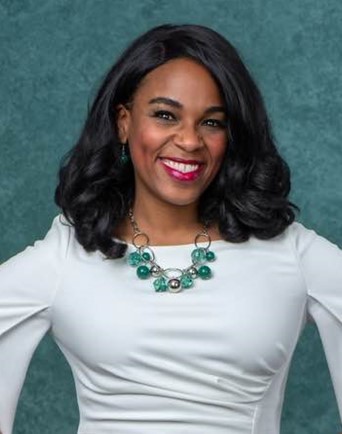 Danielle Lewis
Danielle Lewis is a young lady who is fueled by her passion to live life to the fullest. She graduated Summa Cum Laude from Florida A&M Universtiy with a Bechelor's degree in Public Relations and she earned her Master's degree in Business Administration from the University of Cincinnati in the Summer of 2022. She assumed the first ever role of Head of Communications for Kroger Health.
She is very involved in the community and enjoys giving back. She has served as a mentor for high school, college students, and young professionals; a girl scout troop leader; a tutor for elementary school students and in leadership roles with the Cincinnati Children's African American professional Advisory Council. In 2018, she co-founded the Greater Cincinnati Black PR Professionals to connect and provide resources for African American Public Relations Specialists. She is a member of the Greater Cincinnati Association of Black Journalists.
In 2019 and 2022, she worked with the National Association of Black Journalists Conference Communications Team for the organizations's record-breaking events. She is a member of the Queen City Chapter of the Links, Incorporated. She serves on the public relations committee for the First Tee of Greater Cincinnati and Northern Kentucky. In 2021, she worked with the visionary of Cincinnati's Black Lives metter! Mural Book, which chronicles the behind-the-scenes story of the creation of one of Cincinnati's most prolific art projects.
She has been recognized with many honors including but not limited to Cincinnati's 20 Leaders Under 30, Venue Magazine's 30 Leaders Under 30, a 2016 Business Courirer Forty Under 40 Leader, a YWCA Rising Star, the Cincinnati Chapter of Public Relations Society of America's Rookie of the Year, Cincinnati Children's MLK Jr. Humanitarian of the Year, a WCPO-TV Healthcare Hero, the Queen City Professional Accolades Resilient Award winner and a TedX Extraordinary Woman. She is a proud graduate of the Cincinnati USA Regional Chamber's C-Change Class 7 and WE Lead Class 16.
In 2015, after the death of her infant son, she started the Angel Baby Network to help families cope with the devastating effects of child loss. She has served on the Starshine Hospice Board, which focuses on assisting families whose children have terminal medical diagnoses and life-limiting illneses. And she has served on the advisory board for Cradle Cincinnati, which works to reduce infant mortality. She currently serves on LifeCenter's Organ Donor Family Advisory Council, which raises awareness about organ donation.
In 2017, her book about her issues, "As Sure as Tomorrow Comes: One Couple's Journey Through Loss and Love", was published. She enjoys spending time with her family and her friends. Her favorite thing to do is to laugh and her second favorite thing to do is to smile. She is passionate about living life on purpose. She seeks and enacts on ways to help others be their best. She believes that everyday is a gift from God and that no matter what, there is a lesson to be learned through all of life's experiences.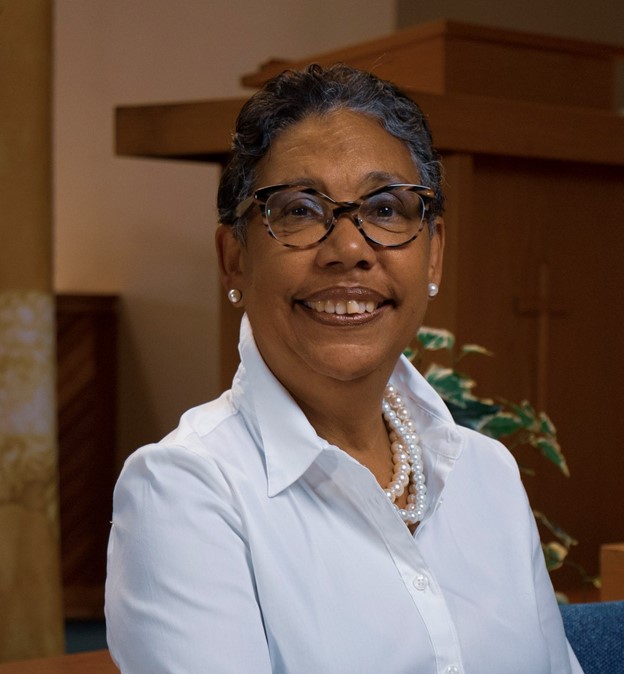 Geneva Miller
Geneva Miller is Pastor of The Way Community Church serving in ministry with her husband Stefan Miller. Her ministry work spans over 40 years and bridges the church and the community.  She is passionate to teach God's Word, the value of right living and the power of kindness to all who will listen.  Geneva received her Certificate in Religious Studies in May 2015 from UC and in Aril 2017 she became the first recipient of UC's Certificate in Biblical Studies and Judaic Studies. In September 2018 Geneva launched gwmiller ministries as another platform to teach and share the Word of God.  Geneva is a mother, grandmother and great-grandmother and is mom and mentor to countless others across the city and country.
Geneva currently serves as Associate To the Vice Provost of UC International and Director of UC Honors at the University of Cincinnati.  Some awards and recognitions include WIZF Radio-Provident Bank Unsung Hero Award, Dr. MLK Jr. Keeping the Dream Alive Scholarship Award, 2014 Cincinnati Icons and Legends in Gospel and 2019 Hidden Figures Award recipient from Phi Delta Sigma Fraternity, Inc. Lamda Theta Chapter. Past and current board memberships include Co-Chair and Board Member of the Consumer Council of the Cincinnati Health Collaborative, UC Black Women on the Move Executive Team and Ladies of Leadership, LLC.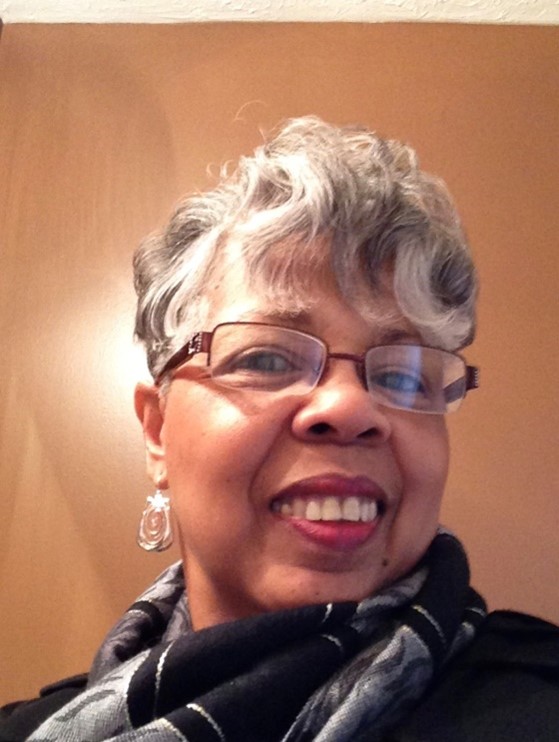 Ophelia Jones
Ophelia Jones is a native Cincinnatian, who has worked with both youth and adults over the last 41 years. Ophelia is a proud graduate of Cincinnati Public Schools and, earned both her Bachelor of Science and Master of Social Work degrees from the University of Cincinnati.
She spent the first 21 years of her professional career working as a Psychiatric Social Worker.  Responding to her passion for teaching and a God assignment, Ophelia enrolled in Antioch College and earned her teaching certification in Early Childhood and Elementary Education. After 17 years in the classroom, she retired from Cincinnati Public Schools in 2015. Currently, she serves as a CASA volunteer for Pro-Kids and is a board member of her community Homeowners Association.
Ophelia has been married to her husband, John for 42 years. They have two adult children, and one granddaughter. Her favorite pastimes are reading, traveling cooking and writing. Ophelia's go to scripture is Jude 24-25.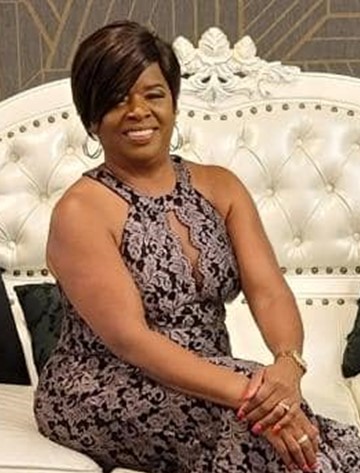 Sanserrae Frazier
Sanserrae Frazier is the VP, Director – Diversity, Equity & Inclusion with First Financial Bank. She is responsible for establishing, implementing and leading the corporate DEI strategy to build and execute programs and awareness within the organization. When it comes to influencing perspectives and perceptions, Sanserrae has a diverse approach to service.
She is an Impact Mentor, Leadership Council for Nonprofits Bold 8 graduate, Gallup Boss to Coach & Engagement Champion, building a culture of competence practitioner, board member for cincinnati Association for the Blind & Visually Impaired and leadership council for nonprofits. Urban League AALOP Class 22, Leaders Circle Award Recipient, Gallup Engagement Champion and Xavier University Alum.
Sanserrae seeks opportunities for involvement to effect change by cultivating relationships across communities and organizations with organizations including, but not limited to, collective empowerment group, Urban League of Greater Cincinnati – Southwest Ohio, Hispanic & African-American Chamber of Cincinnati, Cincinnati Chamber of Commerce, Cincinnati Association for the Blind and visually Impaire, Mt. Auburn Comunity Council, SW Ohio Workforce, United Way Amabassador, Guiding Light Mentoring, Talbert House, Easterseals, Ohio Means Jobs, Ladies of Leaership, One Source Center and so many others.
She is passionate around amplifying a positive and inclusive experience for employees and job seekers. Sanserrae enjoys life by living on purpose in quality time having experiences and creating memories with family and friends! She also believes her transparency will lead to someone's transformation.