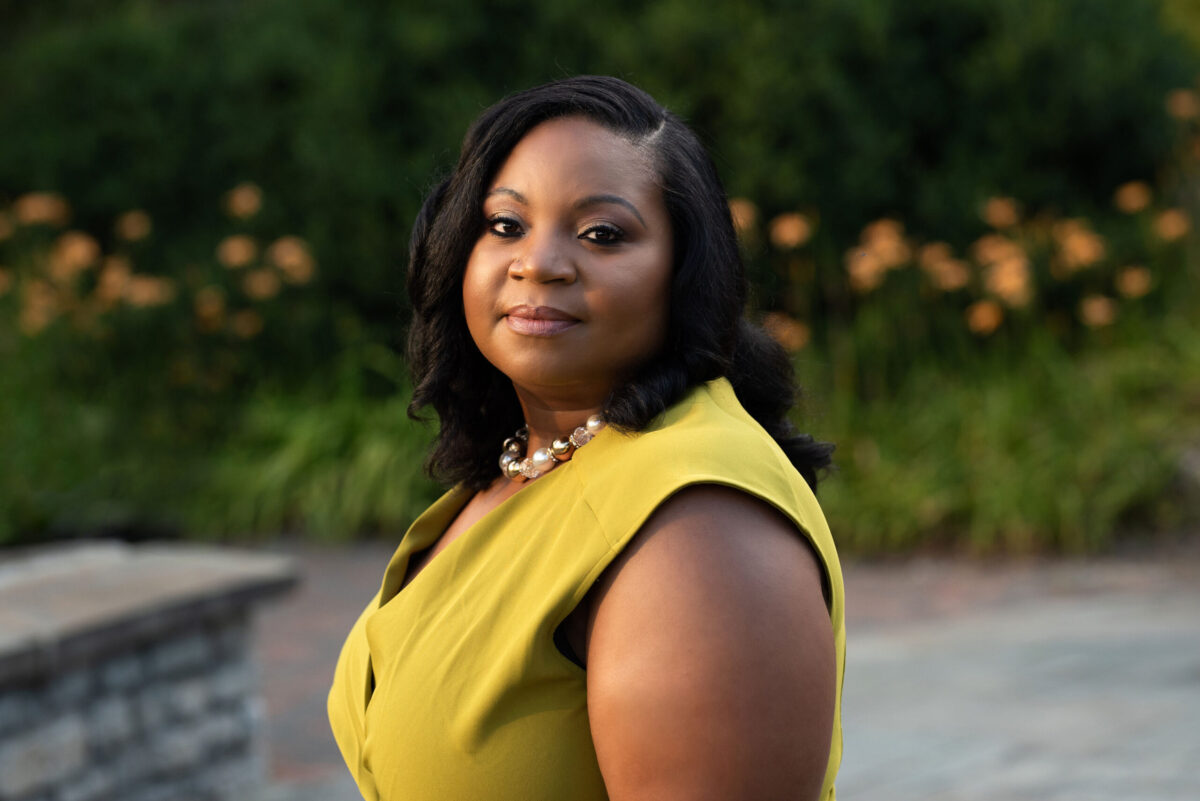 Ewaniki Moore-Hawkins is a dynamic and resourceful servant leader with many years of experience in the fields of entrepreneurship, higher education, and event management. Ewaniki is the Co-Owner & Chief Detail Officer of Soul Palette, LLC. Soul Palette offers virtual & mobile paint parties, custom murals, and private lessons. Soul Palette curates soulful paint experiences that meet their clients cultural, educational, social, professional and or spiritual needs. Ewaniki also currently serves as the Board President of the non-profit organization, Ladies of Leadership-OH, Inc. In this role, it is her goal to expand the organization's footprint, impact, and access to funding.
Recently, Ewaniki ended an 18-year career at the University of Cincinnati-African American Cultural & Resource Center. In her last role as the Director, she was vital in expanding the vision and mission of the center while supporting the growing needs of their student constituency. Ewaniki also formerly served as the Director of Operations for The Abercrumbie Group. The Abercrumbie Group is an MBE that creates and manages signature events to fill unmet needs in the community and help their partners meet their business objectives.
This year Ewaniki has been named as the Zeta Phi Beta Sorority, Inc-Beta Zeta Zeta Chapter "Woman of the Year" and the Sigma Gamma Rho Sorority, Inc- Epsilon Lambda Sigma Chapter "Unsung Heroine Award." Ewaniki has also received honors such as Details2Decor Phenomenally Women Honoree 2019, Werking Women Honoree 2019, Celebration of Black Excellence- Student Service Award 2019 & 2018; Dada Rafiki Honoree 2017; University of Cincinnati-4A Tower of Strength Award Winner 2017.
Ewaniki has earned a BBA & MBA from the University of Cincinnati Lindner College of Business and is married to Brandon Hawkins and has two beautiful daughters, Khara and Karis.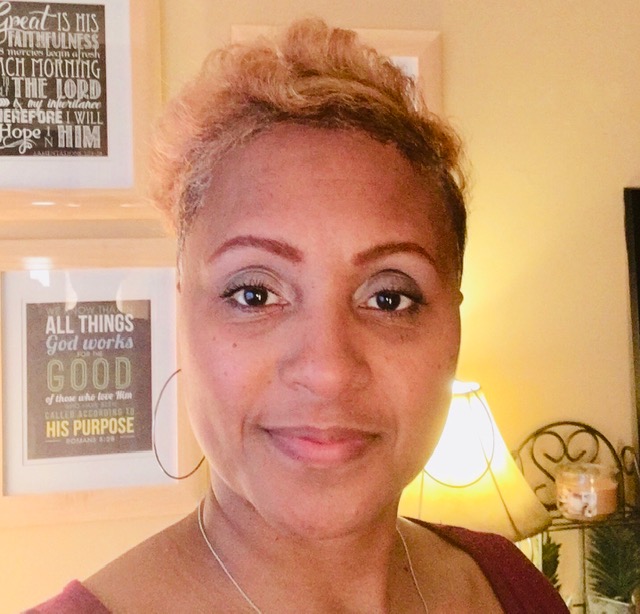 Michelle Smith-Lewis
Secretary
Michelle is the Founder and Managing Director of Faith Freedom Life. The world of incarceration is big, overwhelming and is a process. Michelle was thrust into it unexpectantly and is learning day by day. Her goal is to share experiences and information to make this process a bit easier for families of the incarcerated. She is a supporter, encourager, comforter, advisor and giver to people in times of crisis and is dedicated to serving families in need of hope and committed to seeing families healed and restored during and after the incarceration of a loved one. She is a wife, mother and "Mimi" to 3 beautiful granddaughters. She has over 25 years experience in the legal field and currently works as a Sr. Legal Executive Assistant and is an Ohio State Bar Association Certified Paralegal. She dreams of traveling to different countries, loves beaches, music and art.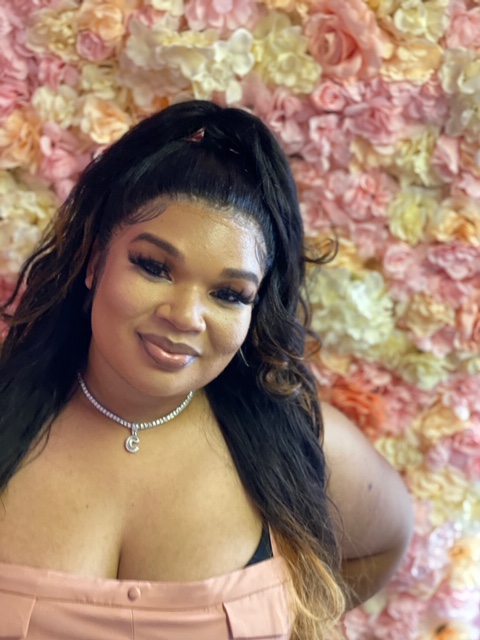 Che'lesa English
Treasurer
Che'Lesa English is a Financial Specialist, Credit Restorer and a Small Business Clients answered prayer. She is a fashion expert, that will give you a distinct personal style that speaks to your current place and time.
Graduate of Taft High School. Currently Attending the University of Cincinnati majoring in Social Work.
Owner of Freedom Elite Tax Services and Che' Chic.
Youth cheerleading coach and President of the Ladies of Leadership Chapters for the past 5 years.
In my free time I love to spend time with my daughter Milan and travel the world.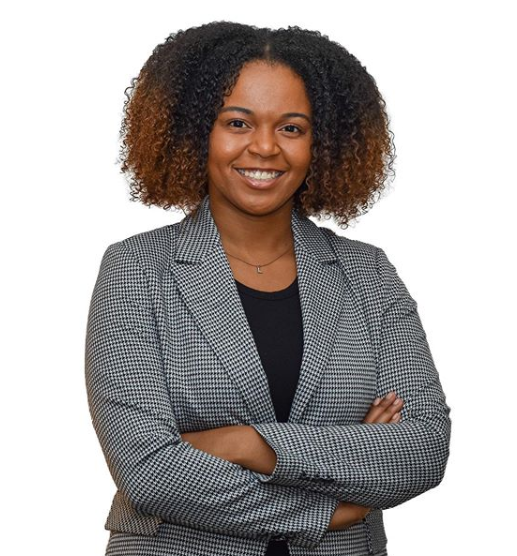 Lauren White
Originally from Xenia, Ohio,  Lauren White has served on the Ladies of Leadership Board for about a year. She is a program coordinator at the University of Cincinnati's Center for Community Engagement, as well as a spoken word artist and author. Currently, she has a BBA in Marketing, a certification in Public Relations, and is pursuing her master's degree in Educational Studies with a focus in Higher Education Leadership. Lauren remains an active member in her community through her work, her church, her school, and her sorority, Alpha Kappa Alpha Sorority, Inc. Lauren is passionate about working with youth, and enjoys using her creativity to help support her community.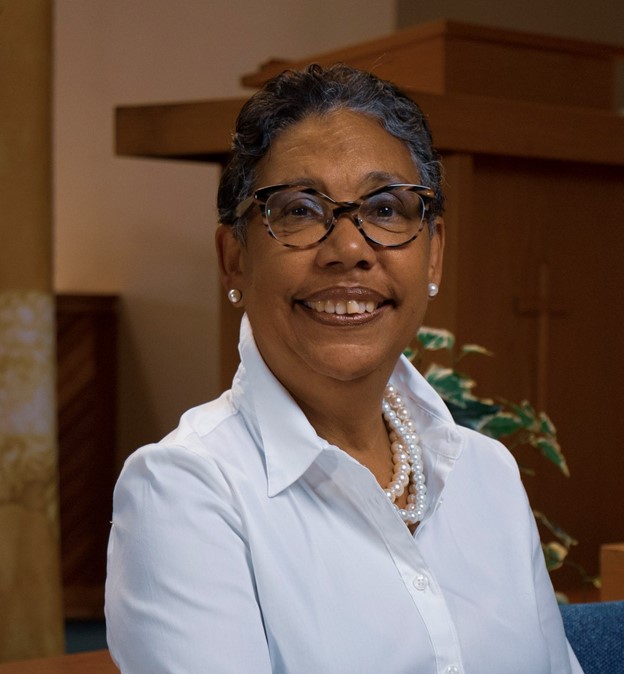 Geneva Miller
Geneva Miller is Pastor of The Way Community Church serving in ministry with her husband Stefan Miller. Her ministry work spans over 40 years and bridges the church and the community.  She is passionate to teach God's Word, the value of right living and the power of kindness to all who will listen.  Geneva received her Certificate in Religious Studies in May 2015 from UC and in Aril 2017 she became the first recipient of UC's Certificate in Biblical Studies and Judaic Studies. In September 2018 Geneva launched gwmiller ministries as another platform to teach and share the Word of God.  Geneva is a mother, grandmother and great-grandmother and is mom and mentor to countless others across the city and country.
Geneva currently serves as Associate To the Vice Provost of UC International and Director of UC Honors at the University of Cincinnati.  Some awards and recognitions include WIZF Radio-Provident Bank Unsung Hero Award, Dr. MLK Jr. Keeping the Dream Alive Scholarship Award, 2014 Cincinnati Icons and Legends in Gospel and 2019 Hidden Figures Award recipient from Phi Delta Sigma Fraternity, Inc. Lamda Theta Chapter. Past and current board memberships include Co-Chair and Board Member of the Consumer Council of the Cincinnati Health Collaborative, UC Black Women on the Move Executive Team and Ladies of Leadership, LLC.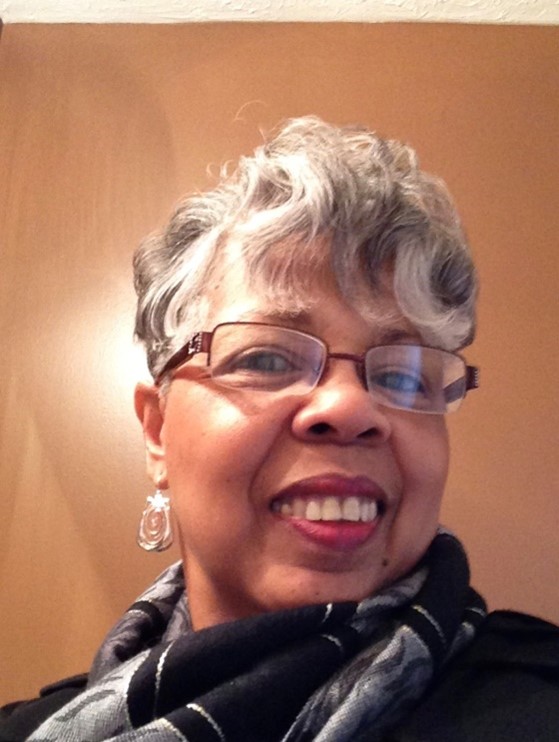 Ophelia Jones
Ophelia Jones is a native Cincinnatian, who has worked with both youth and adults over the last 41 years. Ophelia is a proud graduate of Cincinnati Public Schools and, earned both her Bachelor of Science and Master of Social Work degrees from the University of Cincinnati.
She spent the first 21 years of her professional career working as a Psychiatric Social Worker.  Responding to her passion for teaching and a God assignment, Ophelia enrolled in Antioch College and earned her teaching certification in Early Childhood and Elementary Education. After 17 years in the classroom, she retired from Cincinnati Public Schools in 2015. Currently, she serves as a CASA volunteer for Pro-Kids and is a board member of her community Homeowners Association.
Ophelia has been married to her husband, John for 42 years. They have two adult children, and one granddaughter. Her favorite pastimes are reading, traveling cooking and writing. Ophelia's go to scripture is Jude 24-25.